8 Tech Solutions to Aid in a Successful HIPAA Compliance Plan
for Small Optometric / Medical Practices
The Health Insurance Portability and Accountability Act (HIPAA) is as much about controlling human risk factors as it is addressing technological threats. Most people are under the impression that by just implementing a certain security technology they can cover themselves in a HIPAA audit. That is incorrect. HIPAA Compliance can't be attained by just integrating a technology. You need perform ALL of the following:
Integrate technological solutions

that can align with your HIPAA Security Plan (i.e. firewall, software, locks, assets lists, etc…)

Address the human risk factors

in implementing this technology (i.e. if using encrypted e-mail, how will staff verify patient identities)

Address security flaws and vulnerabilities

that may arise from using a specific integration (i.e. patches for firewalls, Windows Updates, virus definition updates, wireless penetration testing)

Enforce your sanction policy

in your office. Keep a

sanction log

of even minor

violations, such as emailing a patient without proper identity authorization. Make sure

sanctions are appropriate

for the level of exposure.
Here are your 8 Tech Solutions to Aid in a Successful HIPAA Compliance Plan:
for Small Optometric/Medical Practices
1. Business Class Firewall
If you are on the modem/gateway provided by your ISP, stop using it now. More than likely, your router does not have the security to operate in your office. Unless you have fully analyzed its implementation into your HIPAA Security Policy, it is not HIPAA Compliant. Take a look at a list of major breaches on the
HIPAA Wall of Shame
You need a business class firewall. There are many resources and discussions on Health IT forums and websites as to which firewall is best. I believe any business class firewall can be implemented IF AND ONLY IF it is accompanied by a solid HIPAA policy that outlines weaknesses/flaws in the firewall. HIPAA is scalable, so a small practice does not need to have the same network security as a big hospital.
At the very minimum, this firewall could work into your HIPAA Security Policy:
Cisco RV110W-A-NA-K9
Small Business RV110W Wireless N VPN Firewall Router
If you don't need Wi-Fi at your practice
the easiest way for you to address your wireless security is to simply turn this function off. If you use Wi-Fi, you must construct a policy which will mitigate the factors underlined in your yearly risk assessment.
If your equipment requires Wi-Fi you will need these features to maximize wireless security
WPA2 Encryption

Do not broadcast SSID

Use MAC filters to restrict access to desired devices

Optional: reduce transmit power to restrict the area of wifi access

Do not give wifi access to anyone.
The safest way to communicate with a patient is via phone, fax, and snail mail. Most major medical institutions do not implement email in their patient communications strategy because it is too difficult to mitigate the risks among a large staff workforce.
Most discussions about HIPAA and email usually only address the email encryption portion OR the patient identity verification of your email policy. Even if you properly verify a patient's email address, by using a public email server like drjohnsmith@gmail.com, you are opening your unsecured email to multiple risks.
Remember,
HIPAA compliance is a combination of security technologies and office policy
. If you decide to implement email into your patient communication strategy you must:
Use a secure, encrypted email platform

(i.e.

Hushmail

,

EmailPros

,

Google Apps

)

Possess a signed

business associate agreement (BAA)

signed by your email provider

Establish an office protocol

to mitigate risks underlined in your risk analysis (i.e. confirming a patient's identity by having them con

Use a secured network of workstations

with a proper security (i.e. firewall and antivirus protection)

Determine any other risks

that may result in the system you choose
A worst case scenario: Your practice is burglarized and computers are stolen. If you have protected health information in those computers and it is not encrypted, you are liable for any breaches resulting in that theft.
from wikimedia
A good rule for any workstation: Encrypt it. Without the proper security key, encryption renders data on stolen devices as unrecoverable.
The easiest way would be to have a PC with Windows 10 Pro or 8.1 Pro. More info: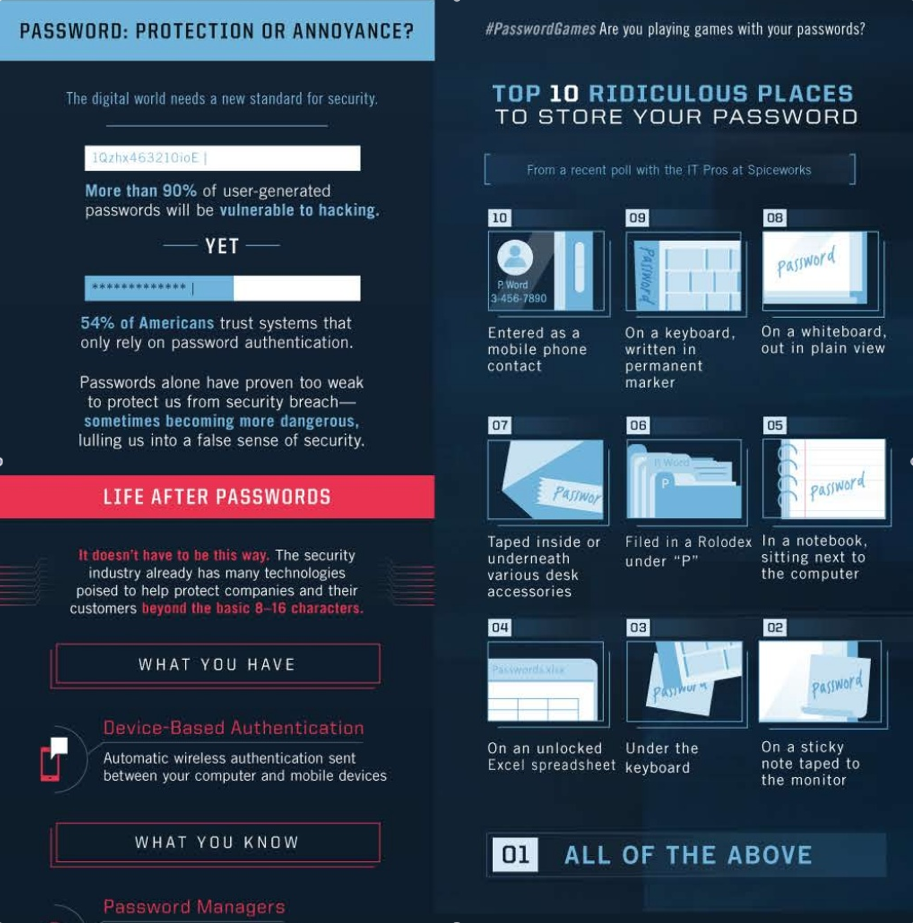 Questions to ask:
a. Determine your password management strategy for your HIPAA Security Policies
Use a password manager for: Frame, contact lens, small insurance companies, office supplies, laboratories, and courier services because of the limited ePHI (if any) they contain.

I would recommend omitting websites that contain the bulk of your ePHI access (i.e. Patient Communication tools, EyeMed, VSP, Availity, EDI sites) unless you can safely implement it into your policy.

Check out a forum conversation

here

.
b. Determine a password management solution for your office:
For 1-3 employees:

LastPass Premium

Although not designed for small business, (1) LastPass Premium account will allow you to share with other users (including free users).

For 4 or more employees:

LastPass Enterprise

If your office requires a more secure password logging and monitoring interface as part of your HIPAA Security Policy, then you will need LastPass Enterprise which will allow you to do that.
c. Enable 2-step "Multifactor" authentication
A password manager with multifactor authentication, in combination with a solid password management policy in your office, will allow you to efficiently and safely log into any password protected web service you use.
Physically secure your devices. These
Kensington lock slots
can lock up multiple devices: Desktop, monitor, router, external hard drive. An added benefit of these particular locks is the ability to order a "Master Key" for multiple lock sets.
from wikimedia
Check out the new ESET Smart Security 8 and save 25% on a 2-year subscription!
You can install this for up to five (5) computers. Opt for a two-year subscription for worry-free protection.
There are various
3M Privacy Filters
to match your screen size.
As part of your HIPAA Security Policy, you can implement privacy filters in public areas, where computer screens are viewable to patients.
Remember to assess your risks first, then determine the tech solutions and office policy to address them.